Wackishly Awesome Randomness Wiki is a wiki with over 400 pages packed with randomness at
http://wackishlyawesomerandomness.wikia.com
. You can write about anythin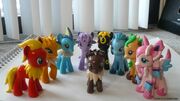 g, and become an admin upon request. It sucks because they hate pineapples.
Did you know that: You have been reading this message? High School Sucks? Scotland is the best country ever? WELL NOW YOU DO. This Pointless message is a pointless message. *INSERT EXPLOSION HERE*
Bad Admins:
All because I don't know them so I know they are bAd.
Ad blocker interference detected!
Wikia is a free-to-use site that makes money from advertising. We have a modified experience for viewers using ad blockers

Wikia is not accessible if you've made further modifications. Remove the custom ad blocker rule(s) and the page will load as expected.